<![if !vml]>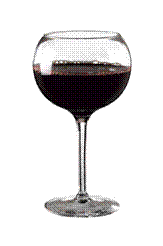 <![endif]><![if !vml]>

<![endif]>Heim im Edelwald

(Home in the Noble Woods)

Fine fruit and flower wines crafted by John Edelmann since 1978

I've been making wine for a long time. I started making wine in 1978 at the age of 15, when a quart jar of grape juice that my mom had left in the refrigerator started fermenting. My grandfather, Charles E. Seidell had made wine for years (just never told us grandkids!) and explained what had happened. The rest is history. My first official batch was started on May 17, 1978, from canned grapes of the previous season (1977). This first effort yielded a mere four bottles, but it was enough to cultivate the hobby for years to come.

The first "winery" was operated from State Route 141, in Gallipolis, Oh, at our home atop "Pine Ridge". Thus, the earliest label used the designation, "Rote Wein von Kiefer Burgette". In 1980, I moved to Dayton, Ohio, as a student at the University of Dayton. Fruits used to make wine included grapes from Waverly, Ohio and Pine Ridge, mulberries and elderblossoms from Newark, Ohio, and Daxlanden, near Karlsruhe, Germany, blackberries from Pine Ridge, and later, mulberries from Pekin Rd, near Springboro, Ohio, and grapes from the same locale. In 2008, the last vintage of Concord wine from fruit grown at Pekin Rd. was made. The grapes were subsequently removed due to the amount of work involved, and their consistent unsuitability for a "finer" wine.
---
For information regarding current availability, please contact John Edelmann by email at edelmann@hcst.net, or by phone at 937-554-1815.